Discover our educational model
Olinca is a co-educational, secular school with an international focus and personalized education. We seek to shape alert, critical and intelligent people, committed to improving the world around them by enriching their lives and the lives of others in an environment of respect, where the student is the center of the learning-teaching process.
We offer a comprehensive education by fostering in the educational community a commitment to high academic achievement, shaping autonomous, open-minded students with a solid foundation in values. We prepare all students to lead successful lives in a globalized world.
Since the founding of the school in 1973, we have stood out by being at the forefront of new trends such as the adoption of the International Baccalaureate in the 1980s.
Likewise, we implemented a comprehensive community service program in all grades, and more recently, the incorporation of the UN's 2030 Sustainable Development Goals for all our academic programs.
We seek to be at the forefront – we offer robotics, coding, design, entrepreneurship, and STEAM workshops as part of our curriculum.
We also use world-class educational platforms that facilitate our approach to knowledge and allow our students to exercise their role as digital learners.
We are a community passionate about meaningful education, with a deep social and environmental commitment, inspired by making everything we undertake count in our own lives and in the lives of others.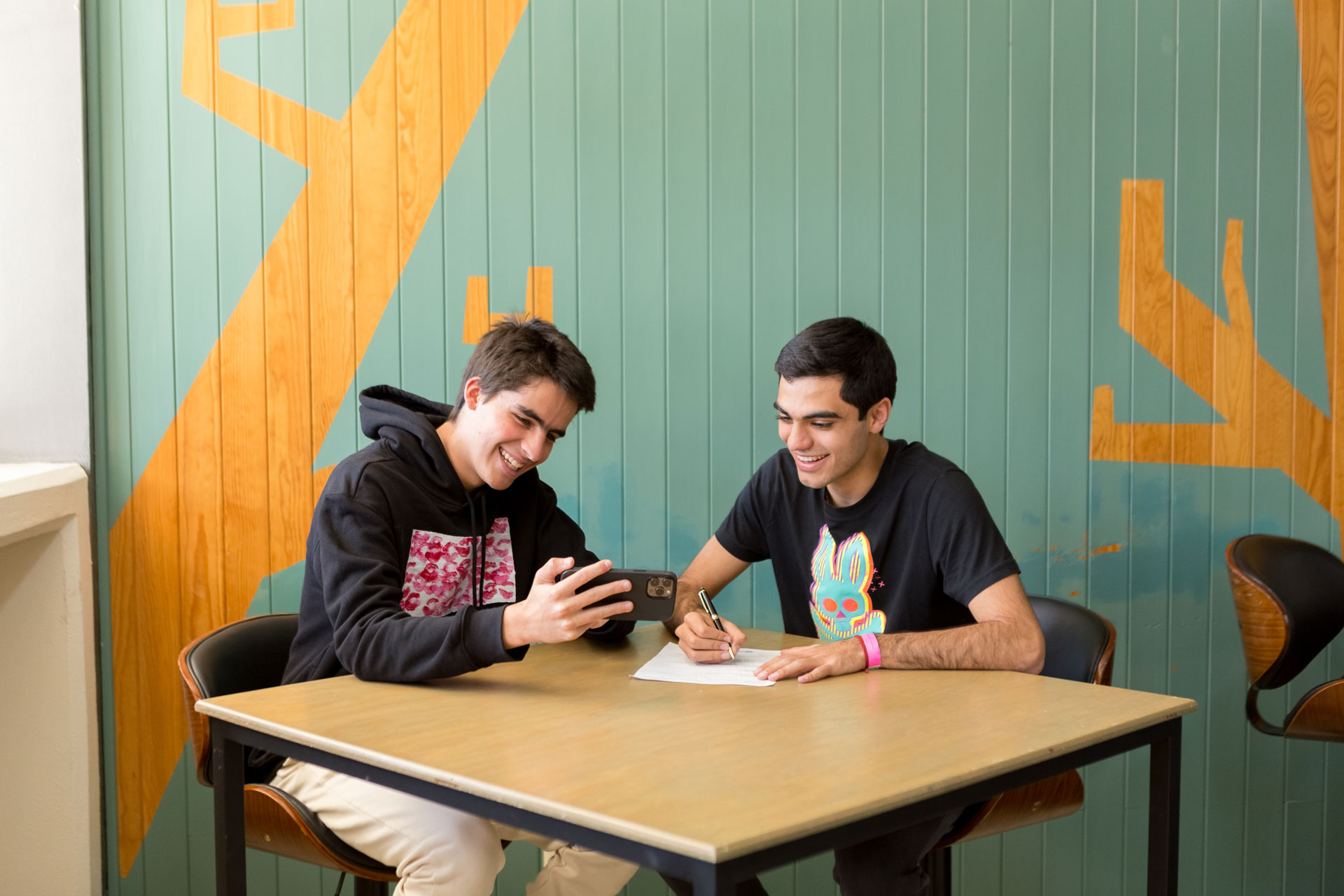 Taking care of the planet
Educational stages at Olinca
More information about our teaching practices at each educational stage:
We promote an active school that allows for research and reflection.
We embrace a transdisciplinary approach, considering learning as an integrated, inquiry-driven process within a reflective framework.
We promote an in-depth study of the major areas of knowledge through interdisciplinary and community projects.
Education for life, integrating academic and co-curricular concepts to develop the whole student.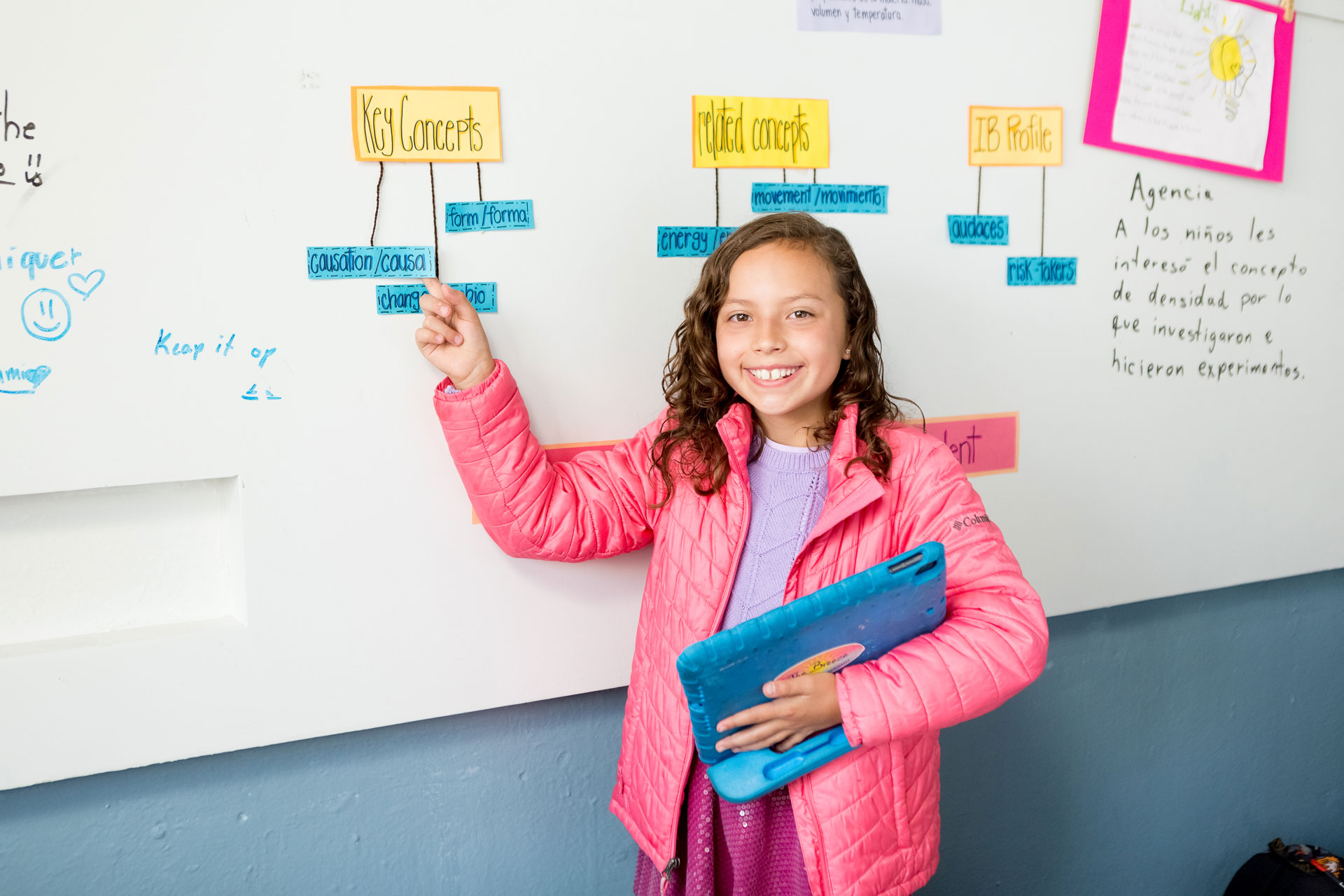 Fostering a lifelong love of learning
Olinca graduates are well-rounded, critically minded, and have key life skills that allow them to achieve their objectives. Olinca responds to current needs (environmental awareness, focus on the development of competencies and skills, socio-emotional support that allows students to develop fully).
We understand academic excellence as a process of continuous improvement. We have high standards but without compromising the wellbeing of students.
We are focused on educating for life and with social and environmental commitment, we shape students who can solve problems and are self-confident, critical thinkers.
Bilingual and integrated academic programs (SEP-IB- Olinca/ CCH-IB- Olinca)
Highly-qualified teachers
Project-based learning embedded in UN global goals
Educational technology resources
Institutional programs that promote self-knowledge, wellbeing, social commitment, care for the planet and what it means to be Mexican and a global citizen (República Olinca, Conozca México, pastoral care, socio-emotional and environmental workshops, national and international exchanges, academic exchanges for students, teachers, and administrative staff).
Facilities with green areas, spaces for sports and games, auditoriums, specialized project rooms, laboratories, and classrooms equipped with multimedia technology.
School enrichment programs
Discover our many programs designed to offer a comprehensive education.
Olinca has a unique academic program that allows students to understand, learn about and actively participate in a model republic through the simulation of democratic elections and the exercise of constructing the three branches of government, reinforcing their civic and ethical education.
Model United Nations conducted in the English language, in which both national and international Secondary and High school students participate to discuss current issues, based on the UN protocol. We have been honored with the participation of such distinguished speakers as Felipe Calderón,  Marcelo Ebrard,  Beatriz Paredes, Dr. Juan Ramón de la Fuente,  Margarita Zavala, Dr. Leticia Bonifaz, SCJN Minister Margarita Beatriz Luna Ramos, Dr. Miguel Ángel Mancera, Dr. José Antonio Meade (Olinca alumnus) and Dr. Federico Reyes Heroles, among others.
Get to know Mexico and cultural trips
Olinca promotes identity, traditions, values, and love for Mexico. We have specialized programs such as Conozca México, in which students from Primary/PYP to High school/Diploma visit different places in Mexico in order to learn about and admire our national heritage. In addition, we constantly promote the idea of thinking globally, but consuming nationally, because we are all Mexico.
From 5th grade onwards, we have cultural trips to different parts of the world.
With more than four decades of experience in social-emotional training, students receive solid guidance that allows them to know themselves as human beings, understand that they are global citizens, and take action to improve their lives and the lives of others.
At Olinca, we bring universal values to life by participating in 15 different community service programs. Among them, visits to nursing homes for the elderly, spending time with disabled teenagers, English and technology classes in public Primary schools, improving housing in low-income communities, and spending time with hospitalized children, among others. The entire Olinca community participates in raising funds to benefit institutions and when necessary in emergency aid. The supportive and generous attitude of our community sets us apart and shapes us as better human beings.