Introducing Olinmun: our Model United Nations
Model United Nations is a world-renowned academic activity that encourages students to learn more about international relations, diplomacy and the workings of the UN.
Olinmun aims to open up a whole new perspective to young students. This project encourages all students to discuss and solve global issues that affect us all.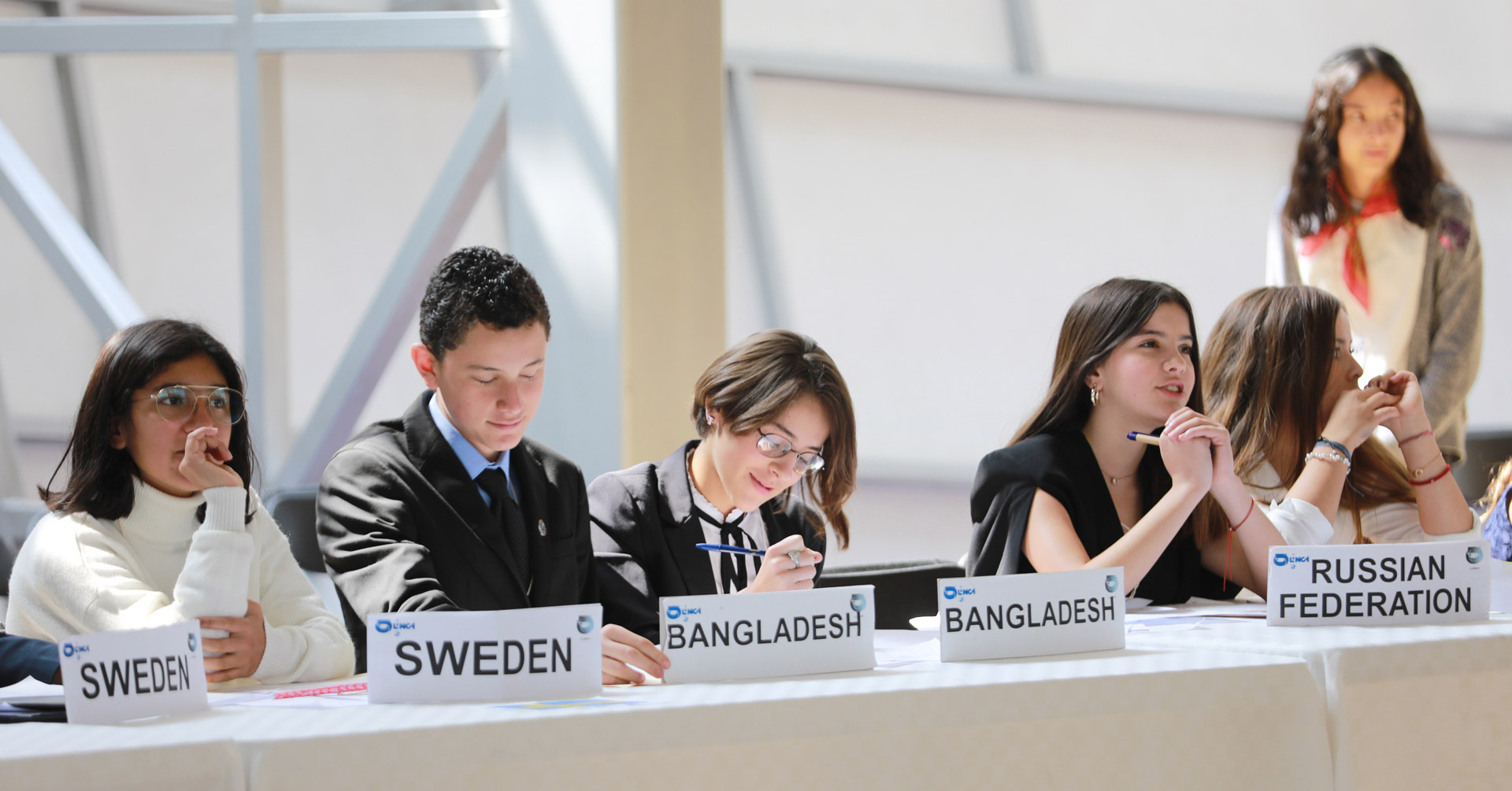 This model allows our students:
To have a global outlook on current problems
To understand different perspectives
To communicate and express their ideas and points of view by debating and negotiating in a respectful manner